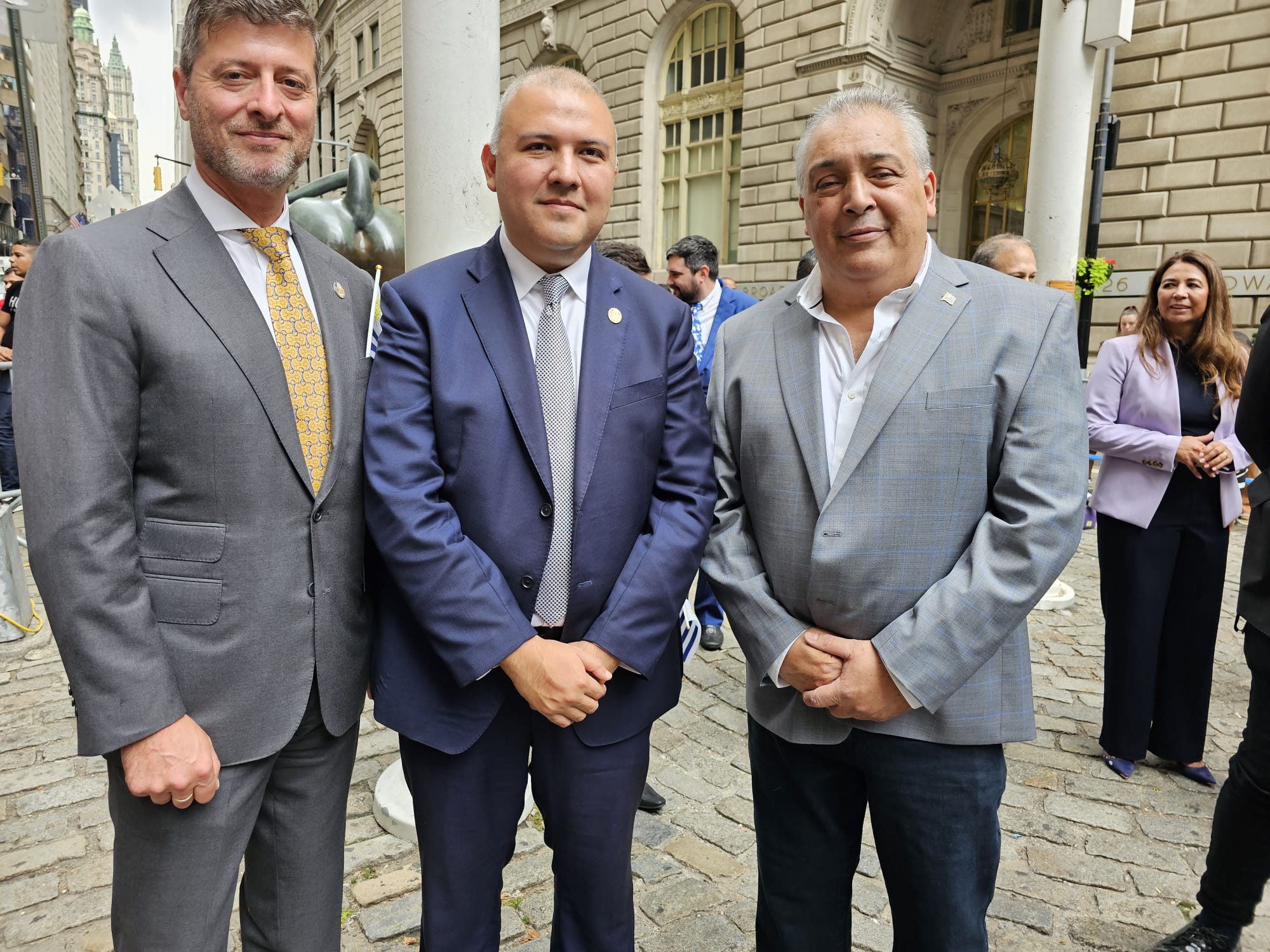 On August 29, 2023, an exceptional event took place in New York City's iconic Bowling Green in the Financial District: the raising of Uruguay's national flag. This momentous event was co-organized by the Consulate General of Uruguay, led by Consul General Gabriela Ortigosa, and the office of the city's Mayor.
The ceremony featured a special appearance by Mayor Erick Adams, who delivered an eloquent speech to commemorate Uruguay's 198 years of independence. Serving as the host was Luis Magnani, President of the Casa Uruguay Foundation, alongside other board members of the foundation.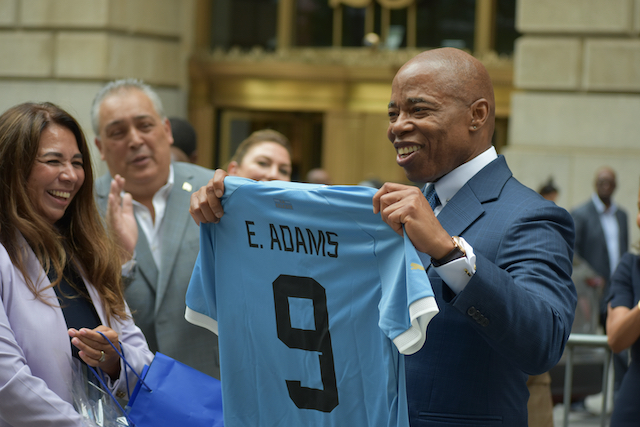 The occasion served not only to celebrate nearly two centuries of Uruguayan independence but also to highlight the strong cultural, historical, and friendly ties between Uruguay and the United States. It was an emotional display of unity, a tribute to the resilient spirit of the Uruguayans, and a proclamation of an ongoing commitment to the values of freedom and justice.
For all who had the honor of attending, including the esteemed members of the Casa Uruguay Foundation's board and its distinguished associates, the event acted as a heartfelt reminder of the legacy of struggle and perseverance that defines Uruguay. This day will stand as a milestone of pride and unity for the Uruguayan community, both in the homeland and abroad.
Up next, the inspiring speech by Her Excellency Consul General Gabriela Ortigosa
We are proud to present a special performance featuring Sebastián Natal and the Drumline of the Future, as well as tango singer Fernando Pirez Lenzuen. A musical delight celebrating our Uruguayan culture